Brand audit /
Repositioning /
Visual identity /
Messaging and Tone of Voice /
Brand guidelines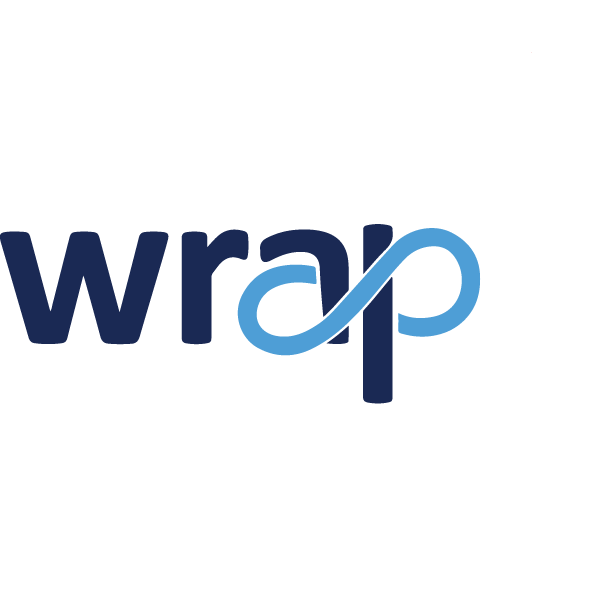 Charity
WRAP
Brand audit /
Repositioning /
Visual identity /
Messaging and Tone of Voice /
Brand guidelines
WRAP has chosen IE Brand to evolve the Love Your Clothes and Love Food Hate Waste campaign brands, create shareable films and social media content, and bring their work to life online.
WRAP works in the space between governments, businesses, brands, communities, thinkers and individuals – forging powerful partnerships and delivering ground-breaking initiatives to support more sustainable economies and society.
IE Brand has recently worked with WRAP on a number of projects. Love Food Hate Waste (LFHW) is a campaign brand delivered in partnership with major UK supermarkets to give consumers the information they need to recognise and tackle food waste. Love Your Clothes (LYC) is WRAP's consumer facing clothing and textiles campaign brand. Its ultimate aim is to reduce the environmental impact of clothing across the UK and influence a more circular approach to clothing globally.
Step 1 - Listen
Brand perceptions audit
As Love Food Hate Waste approached its 10th anniversary, WRAP commissioned IE Brand to carry out a full brand perceptions audit.
IE Brand carried out a gap analysis to gauge external audience perceptions of the LFHW brand and how these differ from the perceptions of WRAP and their retail partners.
We conducted a detailed brand audit across all of LFHW's communication channels. Following an internal workshop to agree the research scope and approach, IE Brand gathered the views of numerous stakeholder groups through a small number of qualitative interviews and a larger quantitative survey sample.
Partners:
43 survey completions
6 telephone interviews
Consumers:
173 survey completions
6 telephone interviews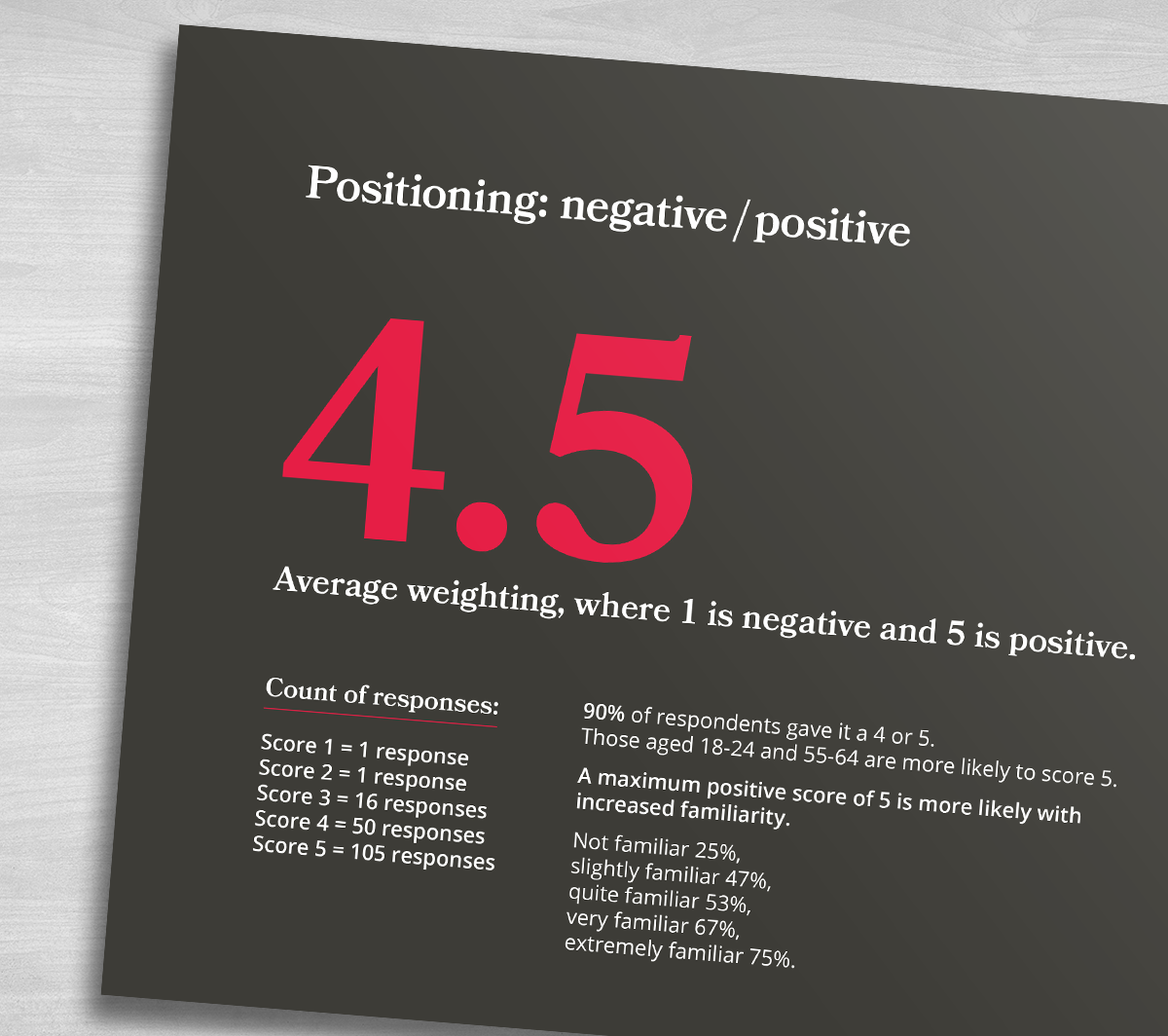 IE Brand has done an exceptional job of understanding the Love Your Clothes brand and re-invigorating our visual identity. The executive team, industry and wider stakeholders have been overwhelmingly positive in their response to the work presented, with no challenges – very rare! Mouth wateringly effective design delivered with polish and panache – highly recommended.

Jamie Perry

Love Your Clothes Campaign Manager
Step 2 - Advise
Findings and recommendations
IE Brand reported back to WRAP with key findings and recommendations from the listening exercise.
We condensed what the world had told us about LFHW into 10 key findings and recommendations around messaging, logo, visual identity and comms. We found that while audiences largely viewed the campaign positively, there was a sense that LFHW could be doing more to celebrate its work and shout more loudly about its successes.
It was felt the battle had largely been won with receptive consumers, but now LFHW must engage with harder-to-reach, more sceptical groups. The majority of partners were keen to see a move toward a more hard-hitting messaging in order to to engage with a wider audience.
Furthermore, the existing brand guidelines were confusing, not comprehensive enough, and made it difficult for partners to create effective campaign communications.
These recommendations informed the next stage, to develop messaging, tone of voice, an evolved and updated logo design, visual identity and revised brand guidelines.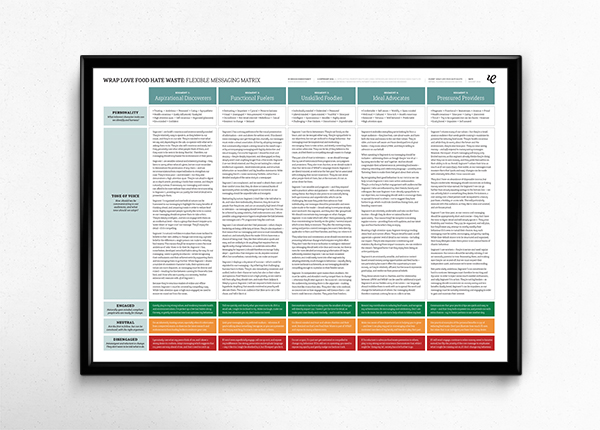 Step 3 - Deliver
Upcycling the brand on and offline

In the case of Love Your Clothes, consumer and stakeholder research showed that the name, logo and messaging were strong, but the visual identity lacked warmth, emotional engagement and was challenging for partners to deploy.
Appointed to upcycle the brand, IE Brand leveraged the existing messaging and logo to develop and apply a warm, textural brand identity and a consistent, colourful look across all communications. We created a new set of adaptable campaign brand guidelines, assets and templates to accommodate diverse audiences and offer partners the flexibility they needed to apply the brand easily. A set of new 'clothing label' containment devices for the Love Your Clothes logo allows WRAP's partners to apply the brand to their own branded campaign materials, within LYC's defined guidelines.
Online, after carrying out a full heuristic review of the existing website, the IE Digital team built a new, highly content-driven website designed to drive engagement with users. The new Drupal website allows WRAP's corporate partners and 'Super Crafter' advocates to create content independently for the site, ready for approval and publication by the LYC team.
An interactive social panel feeds in content from the campaign's Facebook, Twitter, Instagram and Pinterest accounts. The events page draws in details of sewing and mending workshops and other related events from Super Crafters' Facebook pages, and allows location-based filtering.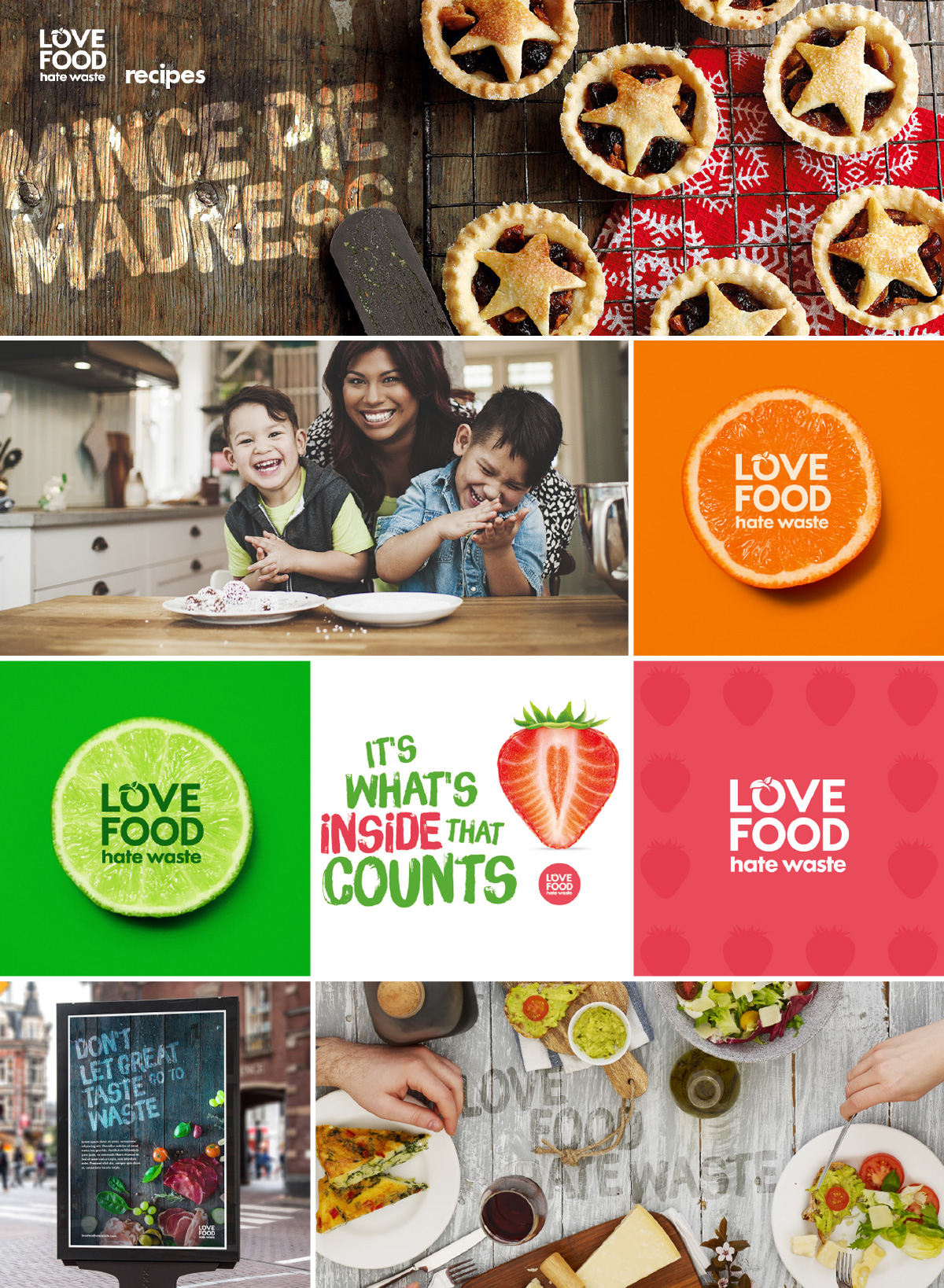 Step 4 - Support
Films, quizzes, and other campaign content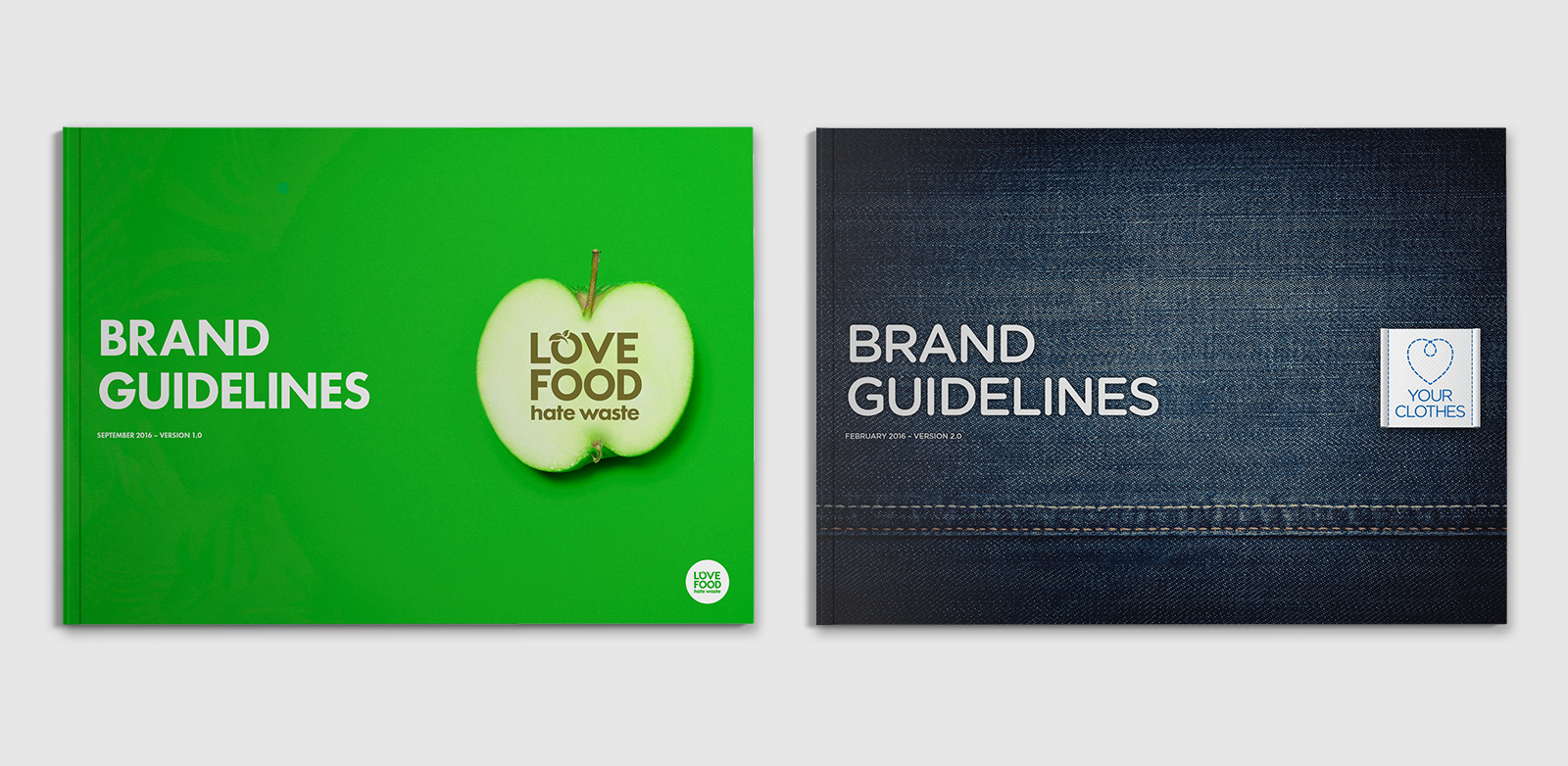 We continue to work with WRAP to support its ongoing content creation and campaign activity.
Initially, for the redeveloped Love Your Clothes website and its associated social and advertising roll-out, WRAP commissioned IE Brand to produce a set of 41 short 'how-to' films. We produced and art directed the films, taking a relaxed approach with a choice of quirky settings, reportage-style footage and real people.
As the LYC campaign gains momentum and more of WRAP's partners come on board to support it, further content has been required to tie in with specific campaigns. P&G's Ariel brand recently sponsored an online, interactive quiz to educate consumers on how to interpret the washing, drying and ironing symbols on care labels, in order to keep garments in good condition. IE supported this campaign with a quiz app, 10 additional how-to films, and supporting advertising with a reach of 500,000 through key media. The campaign and quiz featured on ITV's Loose Women and was picked up by the Mirror Newspaper's Money section. The quiz received 1,000 completions in its first week.
We were also been commissioned to create a series of infographics for roll-out on social media throughout the year, and generate campaign material for local and partner-led initiatives. IE Digital continues to host and support the Love Your Clothes website and delivered further functionality updates, including support for Welsh language content.
Creating a stand-out brand to appeal to our many disparate audiences is no mean feat, but IE has more than delivered to our challenging brief. Everybody loves the thinking, design, look and feel. What's more, they have worked hard and been extremely responsive in the face of tight deadlines.

Jamie Perry
Love Your Clothes Campaign Manager

Cross marketing campaigns for LYC with key stakeholders have included Tesco, John Lewis, Oxfam, Ariel and Age Cymru

Website visits soared from 1,500 to 28,500 per month

1,000,000 views for the 'how-to' films