Our story
IE began life in 1994 as a Brand Consultancy, founded by our MD Ollie Leggett.
As a former teacher, design lecturer, and charity trustee, Ollie had a passion for helping Charity, Health and Education clients to connect with their audiences and gain access to the industry's best creatives – something that, back then, was all-too-commonly only possible for 'big business'.
In 2002, IE bought a digital agency, after recognising that digital platforms were becoming one of the most important expressions of brand – and we were fed up of seeing our work butchered by techies. So the two companies merged and became the agency we are today: A team of around 20 consultants, researchers, writers, brand designers, and developers based in the historic Jewellery Quarter in Birmingham. And we still remain true to our original vision – helping values driven clients to harness the power of their brands.
Whether it's helping charities to tell their stories or recruit donors, helping universities to attract and engage students, or helping healthcare organisations to inform and educate patients – we're the voice of the audience, and it's our job to turn them into your loyal brand advocates.
That's why we're the brand agency for Charity, Health & Education.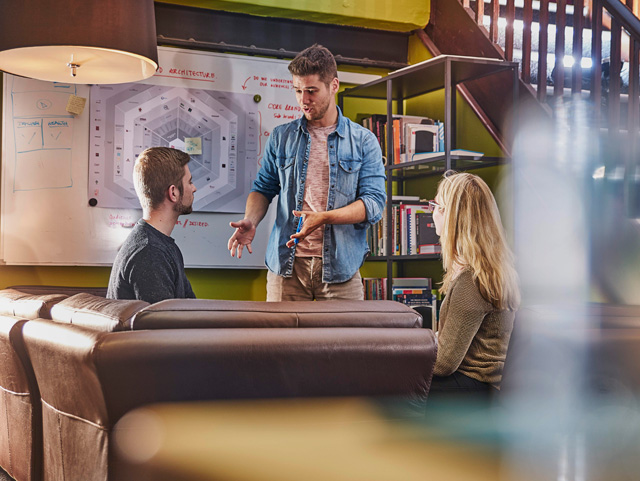 Our team
Call us big headed, but we're pretty confident we've got the best people in the industry.
Because IE Brand is only as good as its people. Our studio is full of some of the industry's best consultants, researchers, creatives, designers, filmmakers, typographers, copywriters, artworkers and techies – all under one roof.
Location
IE Brand is proud to be a Birmingham agency, but that doesn't mean we only work in and around the UK's second city.
With so many UK charities choosing London as their headquarters, it's no surprise that over 50% of our clients are based in the capital, and IE consultants are in London at least 2-3 times per week on average.
And with UK universities being an area of specialism, we also work across the whole country, with clients as far apart as the Universities of Aberdeen and Southampton. We've also worked with a number of clients in the Republic of Ireland, including University College Dublin.
Our central location offers the perfect opportunity for us to hop on the motorway or jump on the train regardless of your location. Current travel time by train to London is just over an hour – so we can often be with you faster than London agencies can travel across the city: offering you the convenience of a local agency, without their day rates.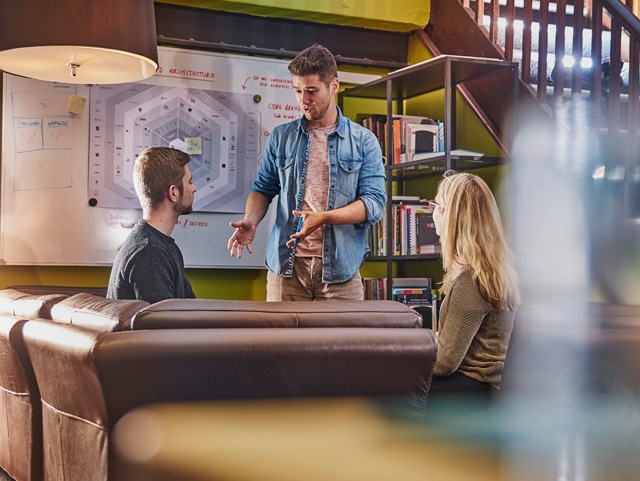 Careers
IE Brand's people are our most important asset. We believe in investing in the next generation of consultants, copywriters and designers. That's why we created the IE Academy – a recruitment programme for creatives.
Each and every member of the IE Brand team shares our ethos, and we encourage the team to participate in charity / community projects, which are supported by the agency.
Lots of agencies can make a brand. We're making a difference.
Our benefits:
33 days holiday (including bank holidays)
Flexible working hours
Time off in lieu
Paid overtime
Buy/sell holiday
Health cash plan
Time off for community projects
Pension scheme
4 week sabbatical (after 5 years service)
Personal training budget
Fun days (from kayaking to BBQs, ice-skating to tobogganing!)
Ping pong table
Unlimited book buying budget
IE Brand is proud to be accredited by the Living Wage Foundation, for voluntarily paying a higher rate of base pay.
If there are no vacancies listed below it means we're not hiring for any specific roles right now. But if you think we're missing out by not having you on the team, please send your CV to hello@iebrand.co.uk.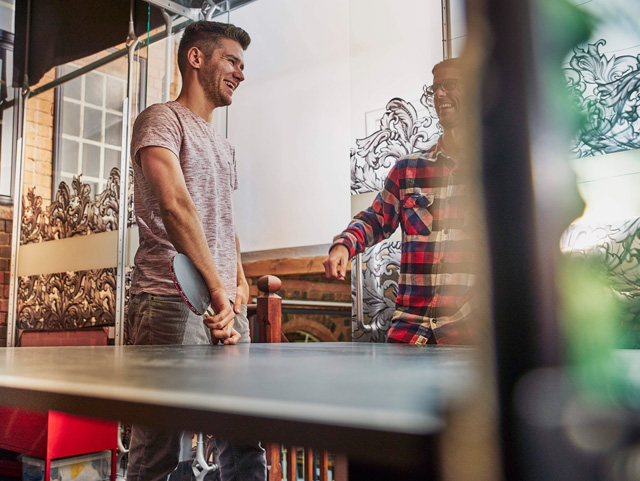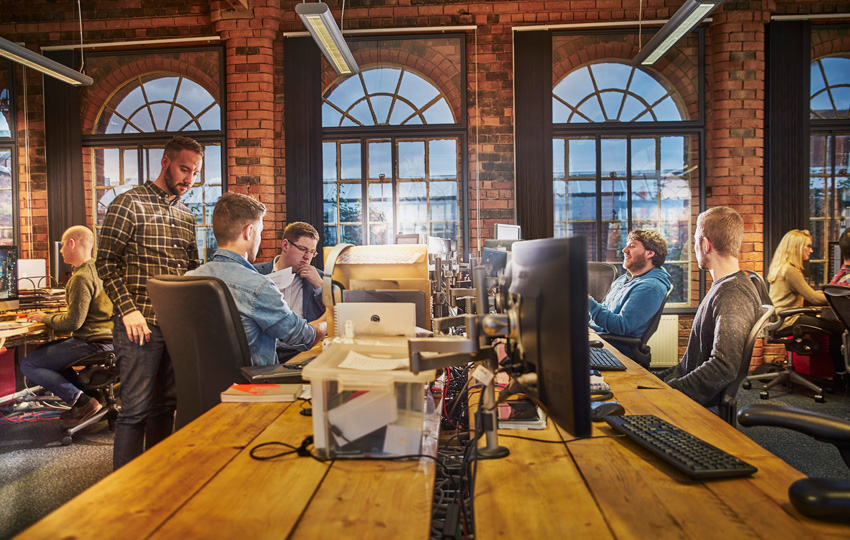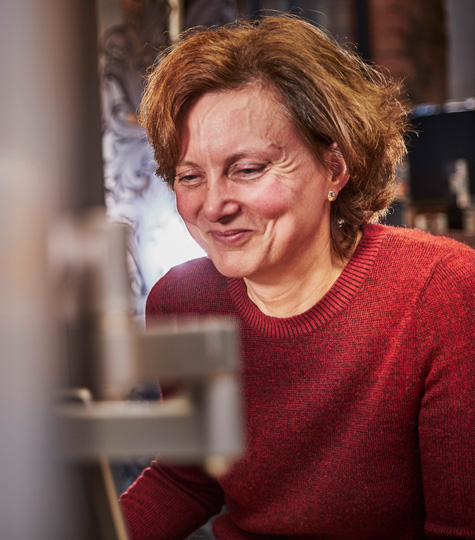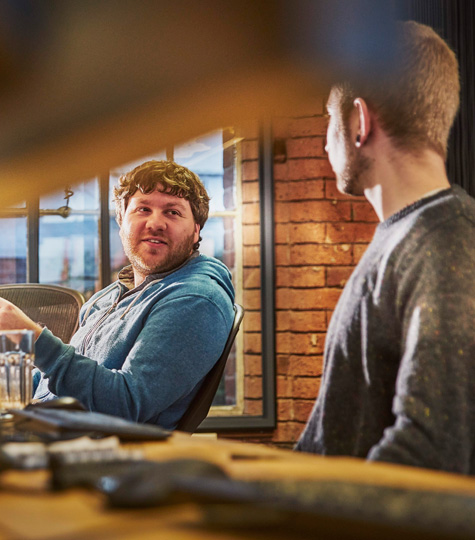 Off