Education
Ollie and friends take the stage at CASE Conference
In a few weeks, IE will be exhibiting at the CASE Europe Annual Conference (CEAC17) in Birmingham. Our MD Ollie Leggett will be giving two presentations across brand and digital topics in the Communications and Marketing track. We're also offering pre-bookable Digital Advice Surgeries with a digital consultant.
---

---
CASE (The Council for Advancement and Support of Education) is an international association of educational institutions. The CASE Europe annual conference will play host to over 1,000 professionals and 200+ inspirational speakers.
Last year, Ollie led a session at CEAC16 over in Brussels, so we were delighted to hear that the conference would be coming to The International Convention Centre in our home town for 2017. Birmingham is the perfect city to host an education conference, with over 65,000 students and 40% of the population under 25. 
Ollie's two sessions form part of the Communications and Marketing programme, and we're thrilled that he will be joined on stage by four excellent co-presenters from within the HE sector. Full details of Ollie's two sessions are below. 
We'll have a stand in the exhibition too – stand 47. Delegates can just pop along for a chat, or pre-book a 15 minute Digital Advice Surgery with one of our digital consultants to discuss a particular challenge in more depth. Visit the Eventbrite page for full details and to book a time slot.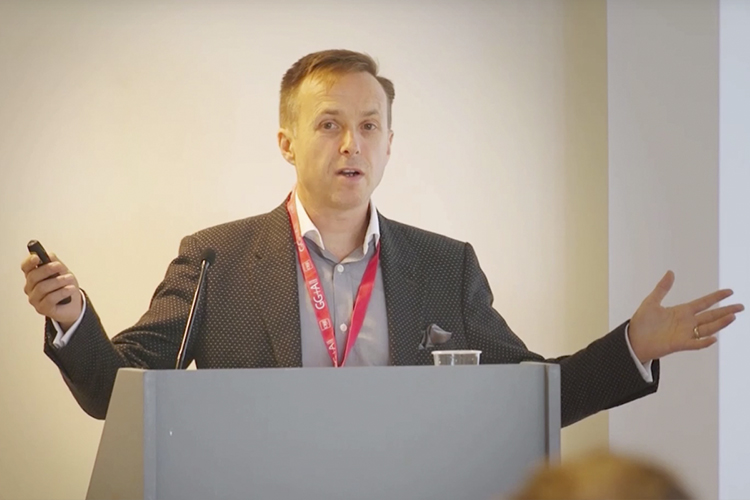 We're looking forward to speaking to the full spectrum of advancement professionals at the event, from alumni relations and fundraising to communications, marketing and development. We'll have representatives from IE Brand and IE Digital on hand throughout the conference to talk to education professionals about the challenges they are facing, and how to harness the power of brand and digital to drive up awareness and engagement levels.
If you're planning to be at CASE, please join us at our presentations if you can (details below), or visit us on stand 47. We hope to meet you there!
The holy trinity of university reputation management: Attractiveness, employability and alumni relations
Wednesday 30th August, 12:00-12:45 (Hall 7b) 
Your institution's reputation is critical. Ollie, Claire, Lorna and David will bring their specialist knowledge to the virtuous circle of:
early engagement with high school students
the importance of student experience, employability and employer relationships
and the power of a highly engaged alumni community.
Speakers:
Ollie Leggett, IE
Claire O'Neill, University of Southampton
Lorna Froud, Independent Consultant
David Williams, Durham University
Defusing incendiary university rebrands: When to rebrand your institution, when not, and how to reduce the chances of it all going horribly wrong
Thursday 31st August, 11:45-12:30 (Hall 11B) 
Five compelling reasons not to rebrand – and a clear set of criteria to discern when the time may be right. Ollie and Charles showcase the British School of Osteopathy's rebrand (due to relaunch in September) plus a look at recent successful/disastrous university rebrands.
Speakers:
Ollie Leggett, Managing Director & Brand Consultant, IE
Charles Hunt, British School of Osteopathy
Our guest speakers
Lorna Froud, Independent Consultant
Lorna Froud was Head of Careers at Oxford Brookes University, UK, during which time she also served on the Board of AGCAS (Association of Graduate Careers Advisors). More recently she was Director of Employability at the University of Reading, UK. She is now an independent consultant.
Charles Hunt, Principal and Chief Executive, British School of Osteopathy
Charles began his career with the BSO in 1990. Prior to becoming Principal in May 2006, Charles held the post of Vice-Principal (Professional) and was previously Head of Clinical Practice. He has edited and advised on a number of osteopathy-related publications and is a regular contact for the promotion of osteopathy in the media. Charles also worked in private practice as an osteopath from 1989-2011.
Claire O'Neill, Head of Southern Universities Network, University of Southampton
Claire is Head of the Southern Universities Network which is part of the National Collaborative Outreach Programme which looks to increase the number of young people progressing to higher education from disadvantaged backgrounds. As the Education Outreach Manager for the Houses of Parliament she created the UK-wide education outreach programme for the Houses of Parliament.
David Williams, Head of Alumni and Supporter Engagement, Durham University
David has over 25 years' experience, initially as a journalist (The Guardian, The Times, The Independent) and published author, with expertise in graduate employability, media liaison, research dissemination, stakeholder engagement and fundraising. He leads Durham University's engagement with 175,000 alumni, donors, supporters and friends, acting as an adviser to the Vice Chancellor and senior leadership team on alumni matters.
Ollie Leggett, Managing Director & Brand Consultant, IE
Ollie founded IE in 1994 and continues to lead IE's HE brand consultancy projects. A regular speaker at CASE and AGCAS, his team has harnessed the power of brand and digital to drive up awareness and engagement levels at the universities of Birmingham, Cranfield, Reading, Southampton and Imperial College London, among others. IE won Gold at the Transform Awards Europe 2017 for Best Visual Identity for Education.
It's been a particularly strong year for IE in education. We're looking forward to speaking to the full spectrum of advancement professionals at the event, from alumni relations and fundraising to communications, marketing and development.

Denise Atkins
Head of Marketing, IE Brand