Leggett
Managing Director and Brand Consultant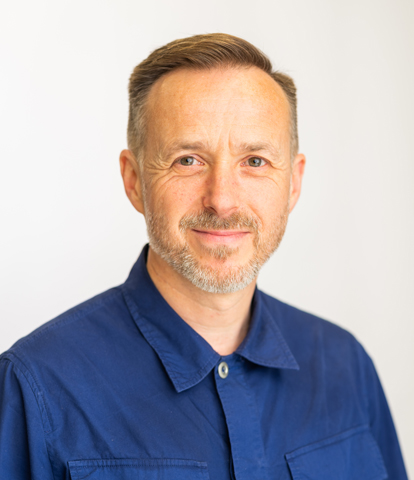 hello@iebrand.co.uk
Driven by a desire to stand alongside values driven organisations and to make a difference through the power of brand and digital, Ollie founded IE in 1994 and continues to support IE's more complex brand consultancy projects.
Notable not-for-profit clients include Christian Aid, Teach First, FPA (Family Planning Association), pfeg (now Young Money), Career Ready, Charity Job, Goldman Sachs Foundation, Cranfield University, University of Cambridge, and the universities of Aberdeen, Aston, Birmingham, Bristol, Imperial College London, Liverpool, Plymouth Marjon, Queen Mary UoL, Reading, Warwick and York.
A regular speaker at CHASE, CASE and AGCAS, Ollie has worked in the creative sector for 30 years and is an opinion leader on the subject of optimising business practices within the creative industries. A passionate advocate of self-improvement and the power of peer networks, Ollie is a graduate of business school programmes at Cranfield School of Management, London Business School and Aston Business School.
Ollie was awarded a Goldman Sachs Foundation small business leader scholarship to study toward an Executive MBA at Aston Business School. His Final Project entitled "Assessing the value of the CBIRM (Corporate Brand Identity and Reputation Matrix) framework to an international charity seeking to re-articulate its corporate brand" utilises the charity Open Doors International as a case study. In 2018, he graduated with Distinction.
He is a Visiting Industrial Fellow and Guest Lecturer at Aston University, a BSEEN business mentor, a volunteer for the Ahead Partnership and a Queen's Small Business Charter Mark business school assessor for the Association of Business Schools. Ollie recently retired as a trustee of Trident: Reach The People Charity (a £14m+ social investment charity in the Midlands) to become a founder member of Christian Aid's Salt Business Network.
Ollie was consulted by Lord Young as he gathered insights for 'The Report on Small Firms' and Lord Heseltine for his report 'No Stone Unturned in Pursuit of Growth'. Lord Young's office expressed thanks with an invitation to No.10 Downing Street and the Queen's Garden Party.
In his free time, he is an avid runner, cook and figurative sculptor. Having raised thousands of pounds running half and full marathons for Midlands charities, he's currently trying to improve his personal best.