Charity
What's in a name?
As part of any brand review, it's important to ensure the name still reflects the brand's proposition, values and personality. Here we explain how Career Ready took the plunge with a new name, and the process behind that decision.
---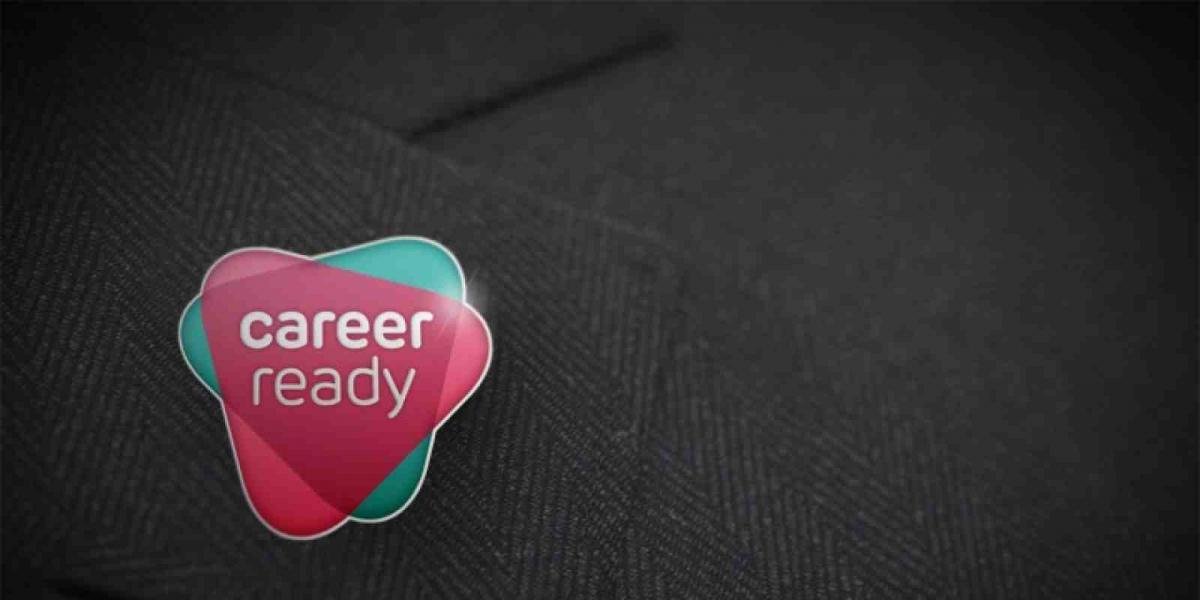 ---
That which we call a rose, by any other name would smell as sweet
So said Juliet of Romeo in Shakespeare's play. But is that really true? Actually, the name you choose for your organisation can convey so much - or so little - about your brand.
This was certainly the case for Career Academies UK (CAUK). They had a clear mission to prepare young people for the world of work, and a vision to be seen as the leading employability skills programme and the best practice model for employer engagement in education. They were recognised for excellent work and experiencing a surge of interest from employers and support from Government.
But the charity's name caused confusion with academy schools and was often misspoken. It didn't describe who they were, what they did, how they did it, what their output was or how they differed from competitors. Research proved there was very little brand equity in the name, beyond a few loyal partners and stakeholders.
'Tis but thy name that is my enemy
IE Brand listened to the significant body of anecdotal evidence, all of which pointed to a problem with the name. Following a period of immersion, the IE Brand team set about defining what a new name needed to achieve.
We identified the mission of the new brand: "To better reflect our values, personality and ambition to gain more awareness among new and existing stakeholders and encourage more schools and supporters to work with us."
To capitalise on the many opportunities, the new name needed to:
Be shorter, simpler and more memorable
Describe what they do
Be more distinctive and set them apart from competitors
Appeal to students, employers, schools and colleges
Reflect the thinking contained within the brand pyramid
Be available as a .org.uk domain name
Be flexible enough to name school/college based 'academy programmes'
Ideally retain some relationship with any existing equity in the CAUK name.
IE Brand whittled down a longlist of c.100 names to just six, which were considered in detail.
O, be some other name!
As the name of a current, soon to be phased out, CAUK programme, Career Ready was a hidden gem. It had already been utilised internally. They already owned the .org.uk domain name and the hashtag #careerready was established in conversations on Twitter. This positive association was helpful in obtaining buy-in from stakeholders.
When the charity's Chief Executive, Anne Spackman, presented the chosen name to charity Trustees and senior management, it was very well received. "Career Ready" made sense to all stakeholders and represented an evolution of the existing brand. It was shorter and simpler, easier to say and remember, more descriptive and distinctive.
The Career Ready name perfectly encapsulates the work of the organisation. It's aspirational for staff, funders and students alike, and offers flexibility to co-brand a number of other programmes and "products".
Since the charity relaunched under the new name and with a new web site and volunteer management system, the programme has grown dramatically. They are processing more volunteer mentors than ever, more efficiently and in a fraction of the time.
Romeo, doff thy name
Changing your name is not a decision you'll take lightly, but as part of a wider project to get to the heart of your brand, it pays to keep an open mind. Whatever your eventual decision, to stick or twist, at least you'll know you're moving forward with a name that truly represents who you are now, and where you're going, with the evidence to back that up.

"The naming strategy applied to CAUK is, indeed, very good. The aspect that stands out the most is that where IE Brand decided to select a name that was already present in the business - thereby minimising costs while still retaining equity. The application of the name with various school names and the names of programs themselves resulted in a well-structured strategy.
"Simple, intuitive and effective solution. Clear improvement with a much stronger/clear name."
Transform Awards Europe judges
IE Brand put in the time and effort to really understand our charity and the work we do … They have helped us all to think about what we say about ourselves and how we convey those messages.

Allie Fitzgibbon
Head of Communications, Career Ready