IE News
Team IE raises a grand in the Great Run
There are a few aching limbs in the office this week, following Team IE's brilliant efforts in the Great Birmingham Run on Sunday!
---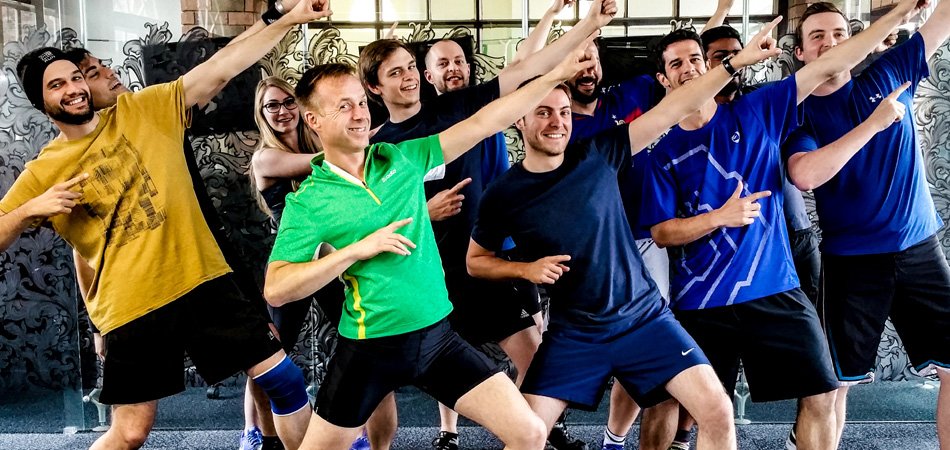 ---
Our MD Ollie Leggett, a seasoned runner, persuaded a dozen of our developers and digital consultants to join him in the half marathon in support of Trident Reach the people charity.
By the big day, Team IE had dwindled to ten due to injuries, but those remaining had more than enough grit and determination to make up for it. Kitted out in special Trident Reach/ IE Design branded kits, everyone lined up with 22,000 other runners to tackle the 13.1-mile course.
I'm delighted to report that everyone made it round in under 2.5 hours, a brilliant achievement, especially for those first time runners. Ollie ran a very impressive 1h 35m 11s, just a little shy of his personal best and coming in 61st in his age/gender category. Not too shabby considering he says he felt tired as he ran!
Click here for the photo gallery
Of course, the other big result we were waiting for was just how much money the team could raise for Trident Reach. Everyone was tasked with bringing in donations from family and friends, and they completely smashed their target, raising a fantastic £1,100+. There's still time to donate through our fundraising page and boost the total further.
So, how did they all fare and would they do it again?
Nick says he was really excited on the day, seeing so many people come together for the event. "For the first 10 miles I was happy, high-fiving spectators and having a cheeky run-through shower minutes before the hill. Then I really had to focus for the hill and just power through, knowing I was so close to the finish. I sprinted for the finish line with 200 yards to go and it felt great. I will definitely do it again!"
Alessio was doing the run for the second time. "I'm so proud to have walked only 0.45 miles! I reached the 'Runner's high' [a state of euphoria] twice and it was amazing. The best part this year was that we weren't alone, thanks guys!"
Richard said, "I really enjoyed the day, there was a great atmosphere! The hill at the 11th mile was tough, but that made it all that more rewarding to complete the course. Bring on next year!"
Nathan echoed those sentiments, saying "The last hill was a killer, almost sadistic in nature! Even so, it was a brilliant day, and I'm looking forward to next time."
Matt isn't quite so sure. A keen footballer, he said, "I found it quite lonely running on my own, so I think I'll stick to team sports! I'm glad I finished it though and we raised a fantastic amount of money."
First time runner, Joelle almost didn't turn up on the day "I was ill, and aching from a 30km cycle the day before - perhaps not the best idea with hindsight! I'm so glad I went though, it was a wonderful atmosphere. Right now I never want to run again, but hopefully I'll change my mind once I've recovered!"
A day after the run, Ian said he was "Feeling fine - apart from my ankles. The event was run in a great spirit with co-runners making you push that little bit harder, and I enjoyed the random shouts between work mates as we passed!"
Fran said "I found it hard from the beginning and it was probably my most uncomfortable run ever, but I did it! The best moment was seeing my wife and kids supporting me. It was a really great experience from the day we all joined and throughout the weeks of training that we've put in."
Everyone seems to agree that it was a brilliant day and most would consider signing up again next year.
I'll leave the last word to Ollie, who said,
"I'm really delighted to hear that we've raised over a grand for Trident Reach. Thanks to all the team for taking the challenge. Well done everyone!"