Charity, Health, Education, Other
Should I tackle my brand and website together?
Your website is one of your most important marketing tools, and any changes to your brand positioning, messaging, or visual identity will need to be reflected online. It may be tempting to leave tackling your website until after you've got the brand basics out of the way, but you might want to consider commissioning them simultaneously. Here's why:
---

---
Overlap and economies of scale
The steps involved in undertaking a brand and digital project are remarkably similar. Both will often require stakeholder research, workshops, focus groups and an immersion and consultancy phase. They'll also both require dedicated designers and writers to bring them to life, not to mention a lot of account management, including regular catch ups and client/agency meetings. Because of this, there are often significant savings to be had by combining both projects. For instance, quantitative or qualitative research can easily be adapted to include questions about brand and digital – thus potentially halving the cost. Similarly, digital workshops can be structured directly following brand sessions, reducing the number of days required on the project (both for your agency and your stakeholders).
For a brand project, an exercise in taking clients through audience segmentation has a lot in common with defining user journeys for a digital piece. And to do a good job of defining your website's information architecture, you'll need to first have a clear sense of the brand architecture you want to create. By undertaking them concurrently, you'll be able to consider the bigger picture, and ensure you're making the right decisions for both projects.
In 2016, IE renamed, rebranded and built two new websites for the University College of Osteopathy. The client was keen to take advantage of these cost savings, and received significant cost and time savings by integrating both projects.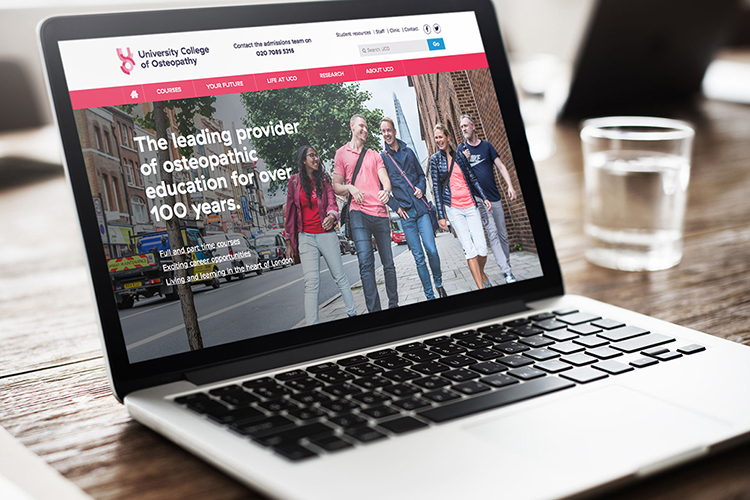 Time savings
Another key saving in undertaking both brand and digital projects simultaneously is time. Both projects can take a long time to do well, and will require clients to spend lots of time and effort internally. Again, handling both projects together will help to minimise the total elapsed project timeframe. For a start, you'll be able to report key milestones to Executive teams or Trustees at the same time, rather than having to start all over again from scratch at the completion of a brand piece.
Furthermore, it can be immensely frustrating when you're ready to launch your new brand, only to find the website is still months away from being completed. This leaves you with two options: delay the brand, or do a superficial 'reskin' of the existing website, to serve as a bridge between the old and the new. We're often asked to do just that, but any money spent on your reskin – which will probably only last for a matter of months – is money that would be far better spent investing in a long term solution.
A 'digital first' brand
Recently we've been commissioned by lots of clients to create 'Digital Brands'. Effectively, this means creating a brand whose main – if not sole – purpose is to exist online. These brands have little or no footprint offline, and the eventual solution needs to be tailored accordingly. A good example is our recent work for the FPA (formerly the Family Planning Association) and Public Health England. They asked us to create a new nationwide sexual health brand – eventually called Sexwise – which would deliver advice and support to 16-50 year olds through online resources. For Sexwise, it was critical that both projects were undertaken together, to ensure every single brand decision led to an exceptional digital experience. The resulting brand was shortlisted for a Third Sector Award for Best Brand Development and the Transform Award (Europe) for Best Visual Identity in Healthcare and Pharmaceuticals.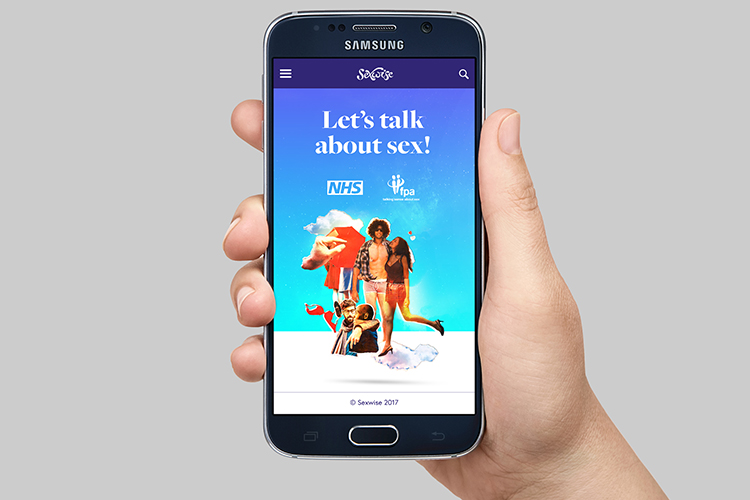 Whatever you decide, always remember to give your website the same attention you've given to your brand project. Far too many not-for-profits still neglect their website, and you only need to have a look around the marketplace to see plenty of examples of strong brands being butchered on mediocre websites. There's absolutely no point pouring time and money into an exceptional set of brand assets, if every time the world sees them, they're badly presented.
As an award-winning brand and digital agency, we often conduct brand and digital projects in isolation, we're also regularly commissioned to undertake both.
This blog is taken from a chapter of IE's Branding White Paper, click to download the full three-part paper. 
By undertaking your branding and website projects concurrently, you'll be able to consider the bigger picture, and ensure you're making the right decisions for both projects.

David Crichton
Creative Director, IE Brand & IE Digital