Charity
Our CHASE seminar with WDP
In "Branding: Pure Vanity or Top Priority?" we look at how rebranding played an important part in the development of charity WDP.
---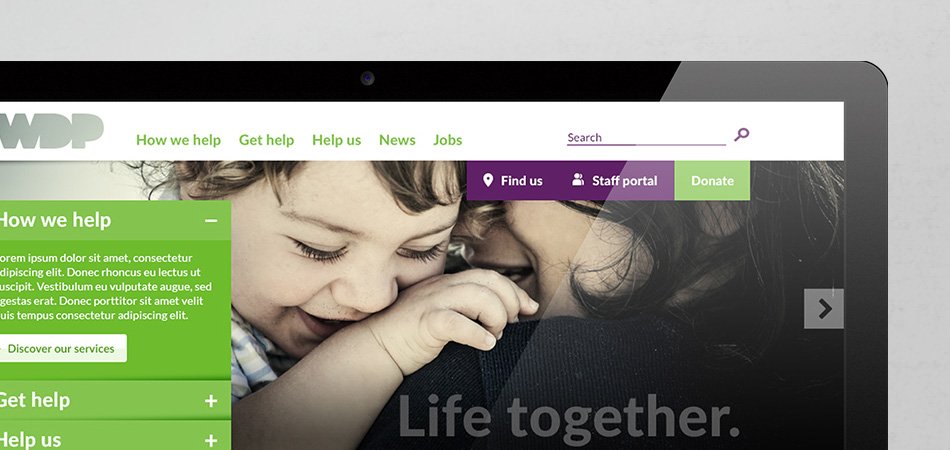 ---
We're delighted to be attending CHASE 2016, the Charities and Associations Event, next month. It will be IE's fourth year at CHASE and we'll be both speaking and exhibiting.
Taking place on 16 & 17 February 2016 at the Business Design Centre in Islington, CHASE will bring together hundreds of charities, non-profit organisations and associations for a chance to network and learn.
On the Wednesday, our MD and Brand Consultant Ollie Leggett will lead a seminar in the Marketing and Research stream alongside Yasmin Batliwala, Chair of charity WDP. They'll tackle the controversial question:
In an environment where competition for individual donors, trust funds and corporates is tighter than ever, many believe it is only the likes of Macmillan and Oxfam who can afford to invest in brand building. Even for those that can afford it, many question the validity of spending donor cash on such "frivolous indulgences" as brand. Yasmin and Ollie will try to persuade you otherwise, by explaining how rebranding played an important part in the development of WDP - the charity formerly known as Westminster Drug Project - which had outgrown the constraints of its name.
We used qualitative stakeholder interviews, competitor mapping and marketing positioning to identify WDP's brand essence, leading to a newly expressed brand proposition, position, personality and visual identity to deliver a winning return on investment for WDP.
About the speakers
WDP provides comprehensive services for Drug and Alcohol users. As well as chairing the charity, Yasmin Batliwala has extensive Public and Third Sector experience, has undertaken work for the United Nations Office on Drugs and Crime and is also Chief Executive at Advocates for International Development (A4ID). She serves as a magistrate, and in 2014 received a City of London Woman of Achievement Award for her work in the Public Sector.
Ollie Leggett is of course a regular speaker at CHASE. He's worked in the creative sector for 25 years and is a graduate of business courses at Cranfield School of Management, London Business School and Aston Business School. He recently retired after three years' service as a Trustee of Trident: Reach The People Charity, one of the leading social investment charities in the Midlands. He was recently awarded a small business leader scholarship to study for an MBA.
Come and see us on Stand 15...
And join Ollie and Yasmin at 10.45am on the 17th February. Or if digital's more your thing, we'll also be speaking alongside Anne Spackman, Chief Executive of Career Ready on Tuesday 16th February on the topic "More with Less: a Volunteer Management System is Born". More on that in another blog.
Attendance is free for delegates from qualifying organisations.